The Gig Economy has changed how many millennials and gen Z'ers perceive the work force. They're taking control of their careers by choosing when and where they work. How can you and your company adapt? Use GigWorx to quickly scale your company and fill in the gaps with our pool of on-demand staff. We're reimaging the staffing industry and removing the negative connotations.
Our gig workers are held to a higher standard that traditional temps. They self-schedule their shifts and have a high sense of responsibility which leads to higher commitment rates and better on-the-job performance.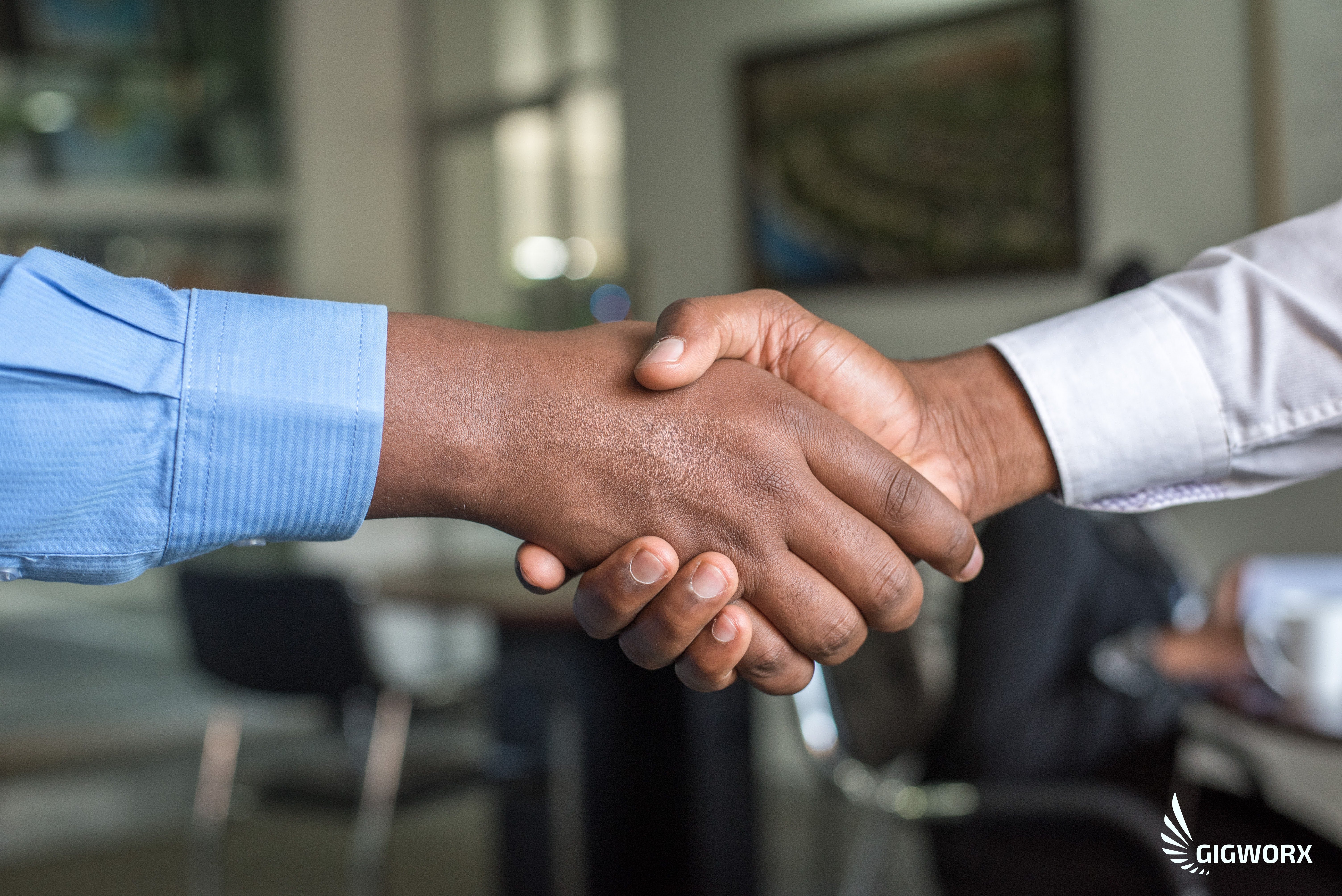 Why should I use GigWorx?
In addition to high quality staff, here are 4 great benefits of hiring with GigWorx.
1. Vetting process – fulltime recruiters work every day to both maintain and grow our staff
When our GigWorx staff first sign up, they are assigned a team lead who works with them throughout the interview and onboarding process. As they begin to pick up more shifts, our team leads ensure they make their shifts on time and totally complete their tasks. We greatly value your feedback to ensure our employees are meeting your needs.
2. Reduce HR Costs
Did you know the average new hire cost can cost up to $4000 to onboard? From new hire paperwork, insurance, and training, it all adds up. GigWorx saves you these costs as each of our staff are fully vetted W2 employees. We cover unemployment insurance, background check, and payroll tax costs for all our employees. We even offer health insurance.
3. Save on Staffing – No cost to sign up
We charge nothing to be added to our list. Even if you have no current staffing needs, we encourage you to sign up with GigWorx in case anything happens. One of your reliable employees calls off sick? Post a shift on GigWorx. You only pay for what you need when you need it - no minimum shifts required to be a client of ours.
4. GigWorx is building our workforce for you
We're not your traditional staffing agency. We focus on hiring the best of the best and follow through with our staff each step of the way. This gives us an inside view of who is ready to work in your community. We provide feedback from our staff to improve the workplace and keep staff coming back.